About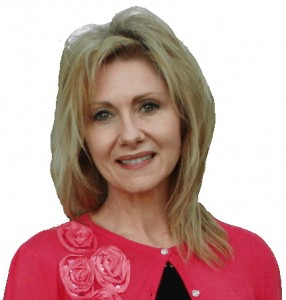 Kristina Keller-Wilczek
Part of life's journey is how we carry our story in our "being" and how we use it for good. To me, that can be a form of beauty in and of itself. Interestingly enough I didn't grow up dreaming of decorating for the holidays for a living.  I actually grew up making mud pies in the farm ditch behind our home.
My first introduction to interior design and beauty was before my father passed away when I was 10 years old. I went to work with my father several times and was in awe of the beauty that surrounded him.  He was an accomplished interior designer and wrote weekly articles for the local newspaper about design.  I still love to look at his design and architectural books about the elements of design. Memories of going to work with my Dad seemed to be paramount to creating beauty with my hands.
As a child I recall that everything was beautiful to me, from the fresh blossoming rose to the flower on a weed.  I was amazed with the cycle of life. Through the years I expressed my creative side through different mediums. Designing patterns and sewing was encouraged by my mother who enticed us with a Bernina sewing machine and all the clothes we could sew on our own (grateful we didn't have to dig a hole and refill it to keep us busy – LOL).
As an adult in my mid-20's, I had the opportunity to apprentice with an interior designer named Paula Moore. Paula was inspiring and taught me a great deal about interior design. When my youngest daughter was undergoing chemotherapy, Paula gave me an opportunity to spend my moments at home doing floral design while caring for my daughter. I believe it was a form of therapy to help me through a really tough time. I returned to full-time interior design when my daughter was healed. Over 20 years later, it still gives me comfort to create.
I found my true passion is creating harmony and beauty through many forms of design.  Many of my clients over the years have been high-profile which caused my interior design to quickly turn into holiday design. By utilizing my services for both interior and holday design it allowed these clients to have fewer people in their homes, thereby giving them more privacy.
My holiday decorating service grew, leaving me with less quality time for my own family during the seasons. When we had our first grandchild, I decided life needed to slow down to give us more time to enjoy the special little things – like babies and being a kid. But I wasn't ready to give up design and my creativity searched for an outlet.
I still feel that amazement while creating this information for you about holiday decorating and other forms of design. It has a cycle all of its own. Creating "ChristmasDecorating IdeasToday.com" became a perfect way to share what I have learned over the years with others.  My decorating goal now is to help you make your holidays less stressful and more beautiful. I look forward to sharing your creative dreams and helping you find the way to express your creative genius through the holidays.