This mantel garland coordinates with the Crystalled Pomegranate and Pear Christmas tree, only with a few less elements. Products included are a garland, fruit stems, holly vines, and the 5 inch wide ribbon that coordinated with the ribbon used in the tree.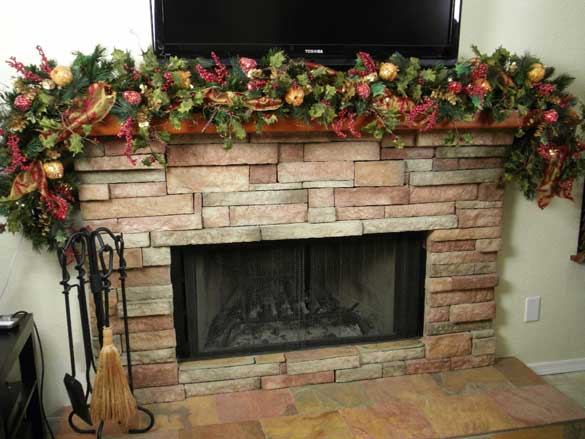 The garland is 14″ x 9′ and pre-lit. I used 5 yards of ribbon to create this effect. Be sure to tuck and bring the ribbon over and under the garland, then back over and around again. The video will explain in greater detail how to create these mantel Christmas decorations ideas in your home.
If this space were more open, with possibly a picture or mirror hanging higher than the flatscreen TV, you could incorporate more product. I would use it least seven of each item.