What is the origin of Christmas in July? According to Wikipedia:
In Werther, an 1892 opera…a group of children rehearses a Christmas song in July, to which a character responds, "When you sing Christmas in July, you rush the season."

The earliest known occasion to make the phrase Christmas in July literal was in July 1933 at Camp Keystone, a girl's summer camp in North Carolina, which celebrated with a Christmas tree, Christmas wreaths, gifts, and a visit by Santa Claus. In 1935, the National Recreation Association's journal Recreation described what a Christmas in July was like at a girl's camp, writing that "all mystery and wonder surround this annual event."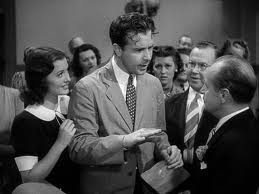 The movie Christmas in July, released in July of 1940, seems to be the first national recognition given to this concept. In the movie a man is fooled into believing he has won a slogan contest delivering a $25,000 grand prize. He uses the money to buy a wedding ring for his fiancée, gifts for his future mother-in-law, and gifts for his family — all before he actually receives the prize. In a twist of destiny it turns out he actually does win the contest and the day is saved.
A sermon was delivered in 1942 in a Washington DC church entitled "Christmas presents in July." The idea was for the congregation to place donations over decorated Christmas trees that would be used to purchase presents for distribution to missions worldwide. Doing this in July would give ample time for the presents to arrive in their destinations (The Washington Post, July 11, 1942, p. 6).
In 1944 and 1945 the US Post Office, along with US Army and Navy officials, threw a Christmas in July luncheon to promote a Christmas card campaign for servicemen and women in World War II. (The New York Times, July 28, 1944, p. 15).
What do you think? Are you ready to breakout your decorated Christmas trees and Christmas wreaths? More in post 2 of the Christmas tradition.