Christmas in July… is this a gimmick to get us to buy more or possibly to prepare better for the holidays ?  It's interesting to note that other countries celebrate Christmas in July as a true holiday.
I am just grateful in the states we don't have full out displays and advertising; they show up earlier every year. Most of the wholesale stores I have  associated with use it as a time to get us designers and storefronts prepared for the holiday season, with our best options and enough time to receive  large quantities.
Quite frankly at times it just adds a little more to the holiday pressure — a kind of impending excitement!  Sound like an oxymoron?! Does it boost our economy and help lift our spirits? That may be reason enough for us to celebrate Christmas in July!
How often do you change your holiday decorations?  I would say most of you just continually add an ornament here and there. It is best to buy these items between Christmas and New Year's unless it is a special item that complements  your look or your heart. Those that take it seriously are always keeping their eyes open for new Christmas decorating ideas and holiday themes.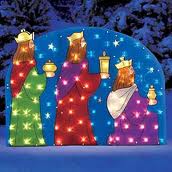 Christmas decorating preparation doesn't have to be seasonal.  It makes me think of  birthdays… why do we celebrate our birth one day out of the year?! Life is worth Celebrating!!! I am not saying keep your tree and lights up all year long —  LOL.  Surely if the preparation turns us more to the reason for the season,  it could be as simple as a bright star and a few gifts!